Tesni Bornemann
About
London based artist Tesni trained as a classical dancer, before being called to the Bar and working as a lawyer. However, her real passion in life has always been painting and sculpture which she studied whilst living in Florence. At Sussex University she studied History and Theory of Art and more recently she has studied life painting and sculpture at Morley College.
In 2001 she won the Ceramics Prize in a national competition at the Victoria and Albert Museum. Her work has been exhibited at international art fairs and at numerous galleries across London. She also exhibited her work at Gallery 125 near the Barbican where she ran the gallery for six years. Her work regularly sells when exhibited at Caroline Wiseman Modern and Contemporary.
Whether abstract or representational Tesni draws her inspiration from a variety of body types. Her work often seeks to combine wry observation with a fascination for creating alluring surface finishes. Her work has sold to collectors in the UK, France, Canada, USA, New Zealand, Cyprus and Egypt. Prices for Tesni's work vary from £300 to £3000.
Contact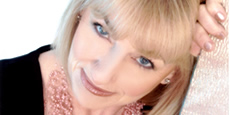 Come and visit Tesni at her home and studio in Kennington to see more of her work. Please contact us to arrange a visit. Or if you have any other enquiries, please do not hesistate to get in touch.
Telephone 020 7735 9830
Email tesni.tesni@gmail.com